OUR COMMITMENT TO THE FLEET OWNER…
CellStop has developed it's own mapping and GPS fleet management software programs that are tailored specifically to the needs of fleet managers and dispatchers.
Fleet managers and dispatchers can track and communicate with their entire fleet in real time and receive customized management reports. The software is a PC based software.
We cater for fleets of various sizes and we can assist you to achieve your business objectives.
Realize the benefits of better information while avoiding redundant systems and added costs. Our telematics program offers two great tools in one integrated system to help you manage your people and vehicles real time.
Now you can get asset optimisation and mobile workforce productivity in one convenient solution that can increase the profitability of your services and delivery operations, reduce fleet operating costs and decrease field asset-related risk.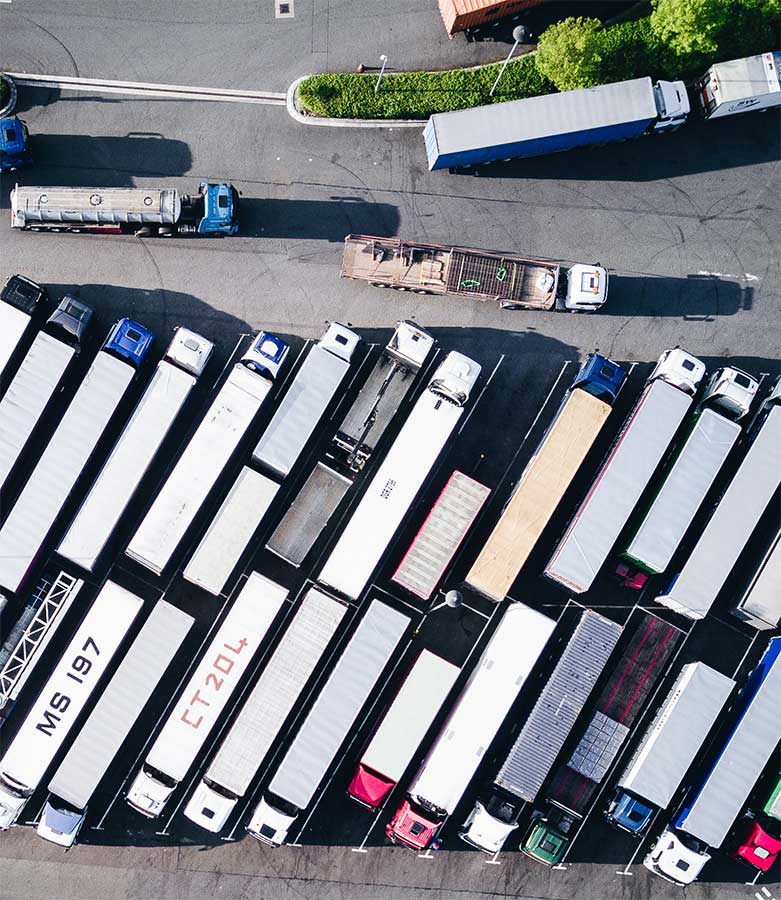 The Comprehensive Online Fleet Management Solution
It is common knowledge in the industry that the operating cost of most unmanaged fleets is 10% to 15% higher than it should be.
Besides the depreciation on the vehicles themselves, fleet costs include items such as licences, permits, fuel, maintenance, repairs, tyres, tolls, accidents, and fines.
Based on the average running cost of a vehicle, it is probable that your vehicles are each costing you between R10,000 and R30,000 per year more than they need to.
What does the FleetDomain system do?
FleetDomain addresses all of the major areas mentioned above, and many others besides.
BENEFITS:
• Dramatic reduction in your operating costs
• Fleet administration greatly simplified
• Help you to control risk and manage potential liability
• Definitely improve the efficiency of your operation.
You could be using fuel cards, which will give you certain basic reports, or you might be using tracking devices or onboard computers which will again give you a bit more information. Maybe you also use some kind of managed maintenance service.
FleetDomain is not meant to replace your current services, but it will consolidate and enhance this information, and present it to you in a meaningful way.
What makes FleetDomain different?
FLEET DOMAIN HAS BEEN CREATED FOR THE INDUSTRY, BY THE INDUSTRY.
Developed by acknowledged experts with over 25 years of experience, together with leading system programmers and cutting-edge technology, FleetDomain will "talk" to you in a language that
you will understand.
Some of the key areas addressed by FleetDomain
Driving licences and PrDPs.
Vehicle licences, COFs and permits.
Fuel management, including key exceptions such as overfills, excessive consumption and possible fuel fraud.
Maintenance management, including servicing, repairs and warranties.
Fines (compliant with the new AARTO legislation).
Accidents.
Trip logging.
Inspections.
Vehicle acquisitions.
Vehicle disposals.
Reporting – FleetDomain has a myriad of standard reports, and a host of exception reports that will immediately point out your problem areas.
Forms – from within FleetDomain, all forms required by the traffic departments, and all new AARTO documents, can be printed/populated for you by the system. In addition, the system will tell you what the forms are for, which forms are linked, how many copies are needed, and any other requirement, such as photos etc.
Dashboard Indicators – built into FleetDomain is a series of dashboard indicators which will allow you to see the state of your fleet with a single glance. If an indicator shows a problem (with a red flashing light), you can click on that indicator to drill down to the underlying problem.
No capital outlay.
No special equipment and you don't need to install anything on your computer.
All you need is an internet connection, and a login name and a password, and you will be able to run the application.
Your information will be totally secure – all system administration functions, ie backups, month-ends, etc. will be performed for you.
All required lookup information, ie licence fees, postal codes, manufacturers, models, variants, traffic departments, etc. is continually updated and maintained by FleetDomain – you just need to update your vehicle + driver information. All other transactional information will be imported from the applicable vendor (if available).